Patient interview
Once your surgery/procedure date is known and your surgeon has ordered testing to be completed at the hospital, visit the pre-admission testing department in the Outpatient Care Center, located at the Starling Street entrance, between the hours of 8 a.m. and 4:30 p.m. One of the pre-admission nurses will complete the testing ordered by the surgeon, as well as the required health interview.

Please have your surgery date and your surgeon's name available, along with your previous medical history and a list of all current medications you are taking, including the dosage and frequency taken. This list should include both prescription medications, such as blood pressure and diet pills, and over-the-counter medications, such as vitamins and herbal supplements.

During the interview, the nurse will review your medical history; complete any labs, X-rays or EKGs ordered by your surgeon; and provide you with important information needed for you to properly prepare for your surgery/procedure.

If you have had recent testing completed out of town, provide a copy your test results when you visit your surgeon or fax your results to the physician's office.

If your surgeon does not require any testing to be completed at the hospital, a nurse will call you before your surgery date and review your medical history, your current medications and provide you with important information needed to properly prepare you for your surgery/procedure.

Please make sure your surgeon is aware of all medications that you are taking before you go for your lab tests.

You may be asked to either visit pre-admission testing or go to your primary care physician so that additional tests may be performed. We can perform tests that your physician orders if your insurance carrier allows the hospital to do so.
Understanding anesthesia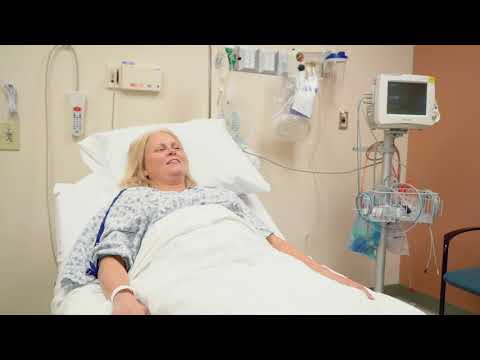 Registration
The registration for your procedure will either be completed during your pre-operative testing visit or by phone. At the time that your registration is completed, your insurance coverage will be verified and the estimated cost for your procedure will be reviewed. If you would like to reach a member of our registration team you may call us at 912-466-1019.
In case of cancellation
If you develop a cold, fever, persistent cough, infection and/or become ill within 46 hours of your surgery or you need to cancel your procedure for any other reason, call your surgeon and/or the surgery area at 912-466-1777 between 5:30 a.m. and 9:30 p.m.
Preparing for surgery
Do not eat or drink any food or liquid after midnight the night before your surgery, unless given specific directions otherwise. A nurse will tell you which medications to take, if any, with a little water. Failure to follow eating and drinking restrictions could increase the risk of complications and lead to cancellation of your surgery.
When in doubt about your instructions for surgery, call Pre-admission testing between 8 a.m. and 5 p.m. at 912-466-5178.
To reduce bacteria on your skin:
Bathe or shower before arriving
Do not apply lotion
Do not shave your surgical site at home prior to surgery, unless instructed to do so
Do not wear makeup, jewelry (including body piercings), watches, earrings, or rings (if you refuse to remove body piercings, there is a possibility your surgery may be cancelled)
Make plans for transportation
You must arrange to have someone drive you home after your surgery. Public transportation (i.e., taxi) is not a satisfactory method of transportation after outpatient surgery. You are advised to have someone stay with you at home for 12 to 24 hours after your surgery.

Your escort is welcome to wait in one of our waiting areas or may pick you up after you have had time to recover. We suggest you limit the number of adult escorts to one or two. Children under the age of 12 are not allowed in the hospital.

You will need to provide us with phone numbers if the person providing your transportation needs to be called. If you are being admitted to the hospital, it is a good idea to bring a small overnight bag with toiletries, a robe and slippers. If you have been using splints, slings or crutches before the operation, bring them with you.

If the surgery will interfere with your vision or ability to use your arms, hands, legs or feet, please make arrangements to have someone accompany you.
Special instructions for children
Children preparing for surgery require special attention. Parents should be aware of dietary restrictions and make sure children follow them exactly, especially the morning of surgery. You will be given eating and drinking instructions for your child.

Patients under 18 must be accompanied by a parent or legal guardian on the day of surgery or for any required pre-testing during the surgical process. It is reassuring for children to have a favorite small toy or familiar item from home.

Before surgery, it is necessary for the parent or legal guardian to sign all consent forms for children under age 18. One parent may be allowed in the Post-Anesthesia Care Unit (PACU), at the nurse's discretion, when your child is awake. When it is time to leave the hospital, we suggest two adults be available in case your child needs comforting or special care.
Day of surgery
After you arrive, several members of our staff will ask you questions to help ensure your safety during surgery.
You will change into a hospital gown and be provided with a head cover.
Most patients having anesthesia will receive intravenous (IV) fluids. You will be taken to the operating room (OR) or procedural area on a stretcher, in a wheelchair, or may be asked to walk.
Again, be sure to ask any questions you may have.
Once you arrive in the OR, one of our team members will help you move onto an OR bed. You will notice lights over your head, and the room will probably feel cool. Your nurse and anesthesia provider will explain everything to you, and they will remain with you during surgery.
After surgery, you will be taken to the recovery room, also known as the Post-Anesthesia Care Unit (PACU). You will be monitored until most of the effects of the anesthesia subside.
Although some pain can be expected as your body responds to surgery, your nurse and physician will work closely with you to provide medications to reduce your pain. Because each patient experiences pain differently, it is important to let your nurse know about any pain you have.
After you leave the hospital
If you had any sedation, do not drive, operate machinery, drink alcohol or make any major decisions for at least 24 hours.
Plan to rest for at least 12 hours after you get home. It is common to feel tired, dizzy, sleepy or slightly nauseated after a surgical procedure.
For outpatient surgery, you can expect to receive a post-operative follow-up phone call from our nursing team the next business day after you are discharged.
You may also be contacted by an independent company conducting patient experience surveys. We welcome your feedback.