If knee pain is keeping you from enjoying a high quality of life, we can help.
Summit Sports Medicine & Orthopaedic Surgery has experienced surgeons who specialize in partial and total knee replacement surgery at our Orthopaedic & Spine Center in Brunswick and Joint Replacement Center in St. Marys. Our goal is to help decrease your pain and restore your mobility so you can return to the activities you enjoy.
Knees are frequently replaced because of joint wear and tear due to arthritis. But most people with knee pain don't need a knee replacement right away. Our orthopedic doctors will help you manage your condition with non-operative measures, such as medicine, physical therapy or injections.
If conservative treatments don't work and you can no longer enjoy your favorite activities, it may be time for a new knee.
Ready for new adventures after double knee replacement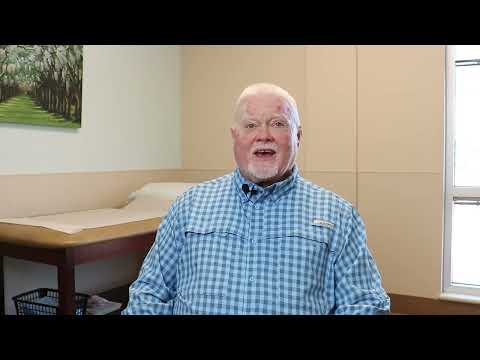 Why choose a knee surgeon at Southeast Georgia Health System?
If you need a knee replacement, you can get the highest level of care without traveling far from home.
Our board-certified orthopedic surgeons perform a lot of knee replacements, and they have expertise in the latest robotic-assisted techniques. That's experience you can trust. These methods make joint replacement more precise and tailored to your unique anatomy. The result can be a knee that moves and feels more like a natural joint, a shorter hospital stay and a faster recovery.
Our team adheres to modern standards of care to deliver excellent surgical outcomes.
Our pain-control program helps you start your recovery soon after surgery, with fewer anesthesia side effects and a decreased need for strong pain medicines. Our goal is to have you up and moving the day of your surgery. Many of our patients leave the hospital the day of their surgery or the next day.
We offer extensive patient education and the support you need every step of the way. Our joint replacement class will teach you what to expect before, during and after your surgery.
After surgery, you can have your physical therapy and rehabilitation at Southeast Georgia Health System. This means you and your family can stay close to home throughout your entire knee replacement journey.
Enjoying every step | A Georgia HEART success story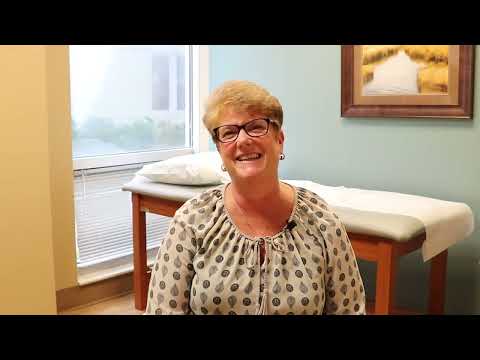 Advanced knee replacement options
Our surgical options include partial and total knee replacements:
Mako® knee replacement. If you are diagnosed with early- to mid-stage osteoarthritis of the knee, you may be a candidate for a Mako partial knee replacement or total knee replacement at our Brunswick Campus. In 2008, our board-certified orthopedic surgeons were among the first physicians in the country to conduct partial knee resurfacing procedures using Mako robotic-arm-assisted technology. In 2018, we began offering total knee replacement using Mako technology. Since then, our surgeons have successfully completed hundreds of Mako knee replacements at our Brunswick Campus hospital.
As part of the Mako procedure, our surgeons create a 3-D model of your knee for a personalized surgical plan. The robotic system's real-time feedback allows the surgeon to accurately place the implant, preserving healthy bone and tissue. Because your surgical plan is customized, the fit of your new knee will be more precise, creating a more natural feel and movement. Increased durability is also a benefit of its precise fits.
ROSA® knee replacement. ROSA (short for robotic surgical assistant) is an option for those receiving a knee replacement at our Camden Campus in St. Marys. ROSA total knee replacement technology allows our orthopedic surgeons to tailor your knee implant just for you. A perfectly fitted knee is essential to ensure your comfort and overall experience. During the ROSA procedure, your surgeon uses a camera and optical trackers to place the implant with unmatched precision.
Are you a candidate for knee replacement surgery?
To learn more about knee replacement surgery at Southeast Georgia Health System, please call an orthopedic surgeon at one of our outpatient Summit Sports Medicine & Orthopaedic Surgery locations.
Mako™ Robotic-Arm Assisted Technology webinar teasers