Southeast Georgia Health System has a comprehensive bariatric surgery program. If you're a candidate for one of our weight loss procedures, you can count on us to provide the expert treatment and support that you need for long-term success.
Embracing better health | Mandi & Stephen's bariatric surgery story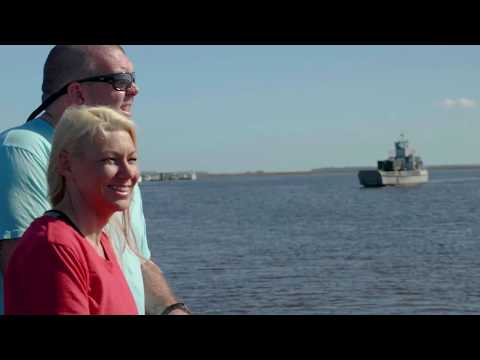 Weight loss surgeries we perform
J. William Tsai, MD, board-certified bariatric surgeon at Southeast Georgia Physician Associates-General & Vascular Surgery, and his team perform a variety of weight loss surgeries. These include:
Sleeve gastrectomy
Gastric bypass
Revisional bariatrics for people who have regained weight and need to get back on track
Lap band removal due to complications or lack of results
All of our bariatric surgeries are performed robotically. Our team uses the advanced da Vinci surgical system, which provides unmatched precision and uses minimal incisions. Robotic weight loss surgery typically requires only a short hospital stay (usually one night).
Preparing for bariatric surgery
Weight loss surgery is a major decision, and there's a lot to consider. We're here to support you every step of the way.
This support starts with a bariatric surgery class. Offered twice a month, the class covers basic information, such as cost and surgical options. A presentation, Q&A session, and one-on-one consultation will inform and empower anyone interested in weight loss surgery.
If you decide that surgery is right for you, our team will help you complete a six-month program that will set you up for success. As part of the program, you will:
Attend nutrition classes, counseling and support sessions
Begin calorie logging and portion control
Develop personalized exercise routines
Set and work toward weight loss goals
Your weight loss team
In addition to your bariatric surgeon, your weight loss team will include a bariatric nurse coordinator. This registered nurse acts as your guide through the entire process, helping with things like insurance approval, preparation for the procedure and post-op care. You'll meet with the nurse coordinator regularly after surgery to ensure that you get the care you need after the procedure.
Other team members include nutritionists and psychologists.
Bariatric surgery support group: Journey For Life
Participants in our bariatric program get support from Journey For Life. This bariatric surgery support group facilitates sharing and learning among peers and meets at the Brunswick and Camden campuses.
Connect with a bariatric surgeon
To get started on your journey to better health, talk to your primary care physician. You can also call Southeast Georgia Physician Associates-General & Vascular Surgery at 912-265-5125.